ArcLab Research & Innovation Centre Opens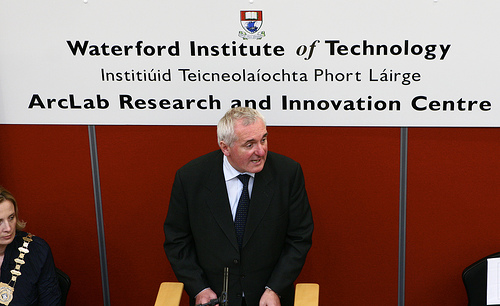 The Taoiseach of Ireland (or prime minister), Bertie Ahern, came to our building in Waterford Institute of Technology's (WIT) new West Campus in Carriganore on Monday 16th Oct to officially open it. The building houses two sets of complimentary activity: (i) the TSSG (Telecommunications Software & Systems Group): a research centre comprising basic research (10 faculty and postdocs, 15 students), applied research (30 researchers) and pre-rpduct development (50 researchers and developers) looking to explore the synergies between these approaches; (ii) the WIT Innovation Centre comprising entrepeneurship programmes such as the SEEPP and managing incubatiuon space in the building for spin-out and spin-in companies.
See Full TSSG Press Release for further details....
Posted by mofoghlu at October 16, 2006 8:00 PM