TSSG/FeedHenry at CTIA Wireless 2010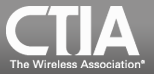 The TSSG will have a strong presence at CTIA Wireless event in the USA the week of the 22nd March 2010. One of our spin-out companies, FeedHenry, will be on the Enterprise Ireland sponsored Ireland Pavilion. Ironically, although the TSSG have been at this event every year for the past 5 years, this is the first time we've been part of the Ireland Pavilion. In previous years we've been guests on the Oracle stand or similraly hosted by other companies.
About FeedHenry:
FeedHenry is the leading innovator in pay-as-you-go cloud solutions for building and deploying cross-platform business and telecoms apps that will run natively on all smartphones, social media sites and browser start-pages from a single code base. We specialise in the development of sophisticated business and telecoms apps, that need to operate across mobile and social media channels, and which require business logic and storage in the cloud, secure integration with existing IT and telecoms systems and delivered to our customers as a complete end-to-end solution with full app lifecycle management and analytics.
About FeedHenry at CTIA Wireless on Ireland Pavilion
CTIA Wireless
March 23rd to 25th 2010, Las Vegas
Ireland Pavilion, Central Hall, C3, booth 1727
About CTIA Wireless
One of the Largest Technology Events in the World!

The International CTIA WIRELESS® show represents a $1 trillion global marketplace that brings together wireless and converged communications, wireless broadband, applications, mobile web and data.

For 25 years, International CTIA WIRELESS® has been THE premier marketplace for all things wireless. Don't miss 2010—guaranteed to be another crucial and groundbreaking event for the industry. Join us for the next era of Mobile Life!
Posted by mofoghlu at March 9, 2010 12:36 PM | TrackBack